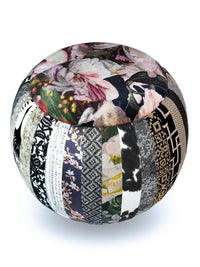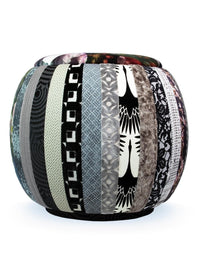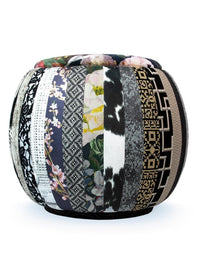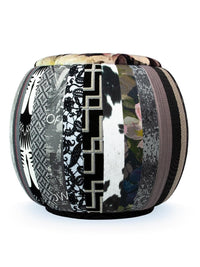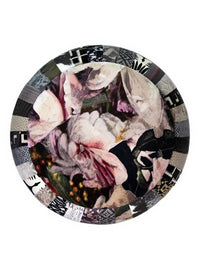 Tribeca II
The Iconic Collection
'Piecing' together a statement to create our Iconic Queen Chair. Hand-worked luxury with intention and the result of bespoke style, artistic vision, and high-quality unique materials. We celebrate our process with attention to every detail and craftsmanship that tells a new story each and every time. Artisanal creations that cannot be replicated.

Highlights: 
Color: Multi Color

Patchwork: Long

Global fabric mix body - Designers Guild floral velvet Top

The item you receive may differ slightly from the photograph. This is due to the artisanal nature with which all Maison Mishmashi products are designed but always handworked luxury at its best.
Made in UAE
Designed by Maison Mishmashi Studio

Product Details:
Width: 54cm (Breadth)
Height: 47cm 
Top Seat Diameter: 40cm
Weight: 12kg +/-